Yonkers, NY

Meranti tongue and groove decking and stairs highlight the bright and playful porch design.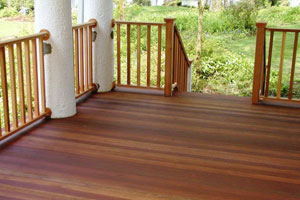 Both of these could be fabricated from domestic products, such as Cedar, Cypress and Redwood, from more exotic material such as Ipe (a Brazilian hardwood renowned for its durability and strength), or from man made products such as composite lumber or vinyl building products.
New City, NY
Blending wood types, such as this deck with a Meranti decking surface and a Cedar railing, certainly adds to the beauty of any deck.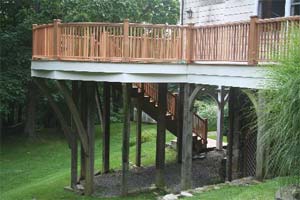 We handle complex designs such as circular decks and rails, and barrel vaults.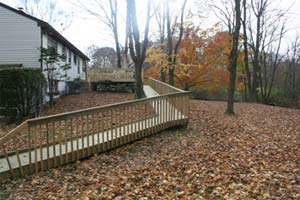 We specialize in ADA-compliant construction for both residential and commercial environments.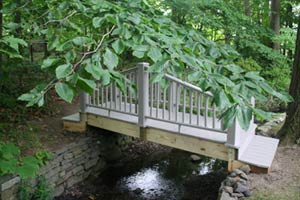 Scarsdale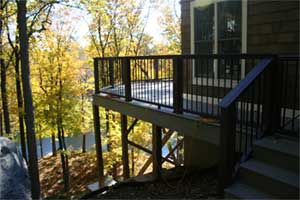 Armonk, NY
The deck is Trex and the sliding doors and transoms are Andersen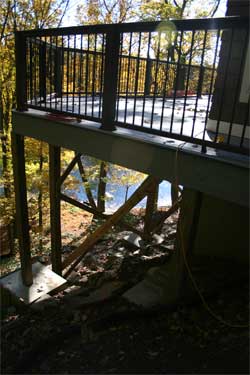 Armonk, NY
The deck is Trex and the sliding doors and transoms are Andersen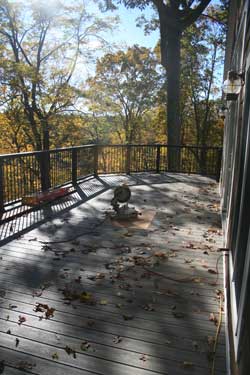 Armonk, NY
The deck is Trex and the sliding doors and transoms are Andersen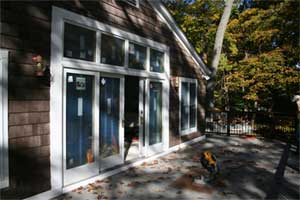 Armonk, NY
The deck is Trex and the sliding doors and transoms are Andersen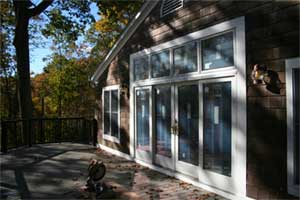 Armonk, NY
The deck is Trex and the sliding doors and transoms are Andersen